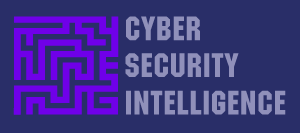 < Follow on Twitter>
Newsletter 2021 December #2
This Newsletter reaches over 5,000 IT and Cyber Security professionals weekly: Contact us here for information on partnership & sponsorship opportunities.
Cyber Attacks Should Be The #1 Concern For Business Leaders
Prevention Is The Priority: Over 80% of board directors surveyed identified cyber attacks as the biggest threat that their business currently faces. read more
Amazon Cloud Outage Affects Major Customers
The extent to which major companies in retail, media, logistics, financial & other critical services rely on the outsourced cloud provider has been exposed agin. read more
What Is An API, Anyway?
AN API is the acronym for a software intermediary that allows two applications to talk to each other - which is is a very important security feature. read more
Twitter Takes-Down Thousands Of Propaganda Accounts
Made In China: Twitter has removed 3,465 state-backed accounts in an effort to limit the influence of manipulation and disinformation operations on the platform. read more
NSO Spyware Used To Hack The State Department
NSO Group's spyware has been used by an unknown assailant to hack the mobile phones of at least nine US State Department employees. read more
Multiple Location Supermarket Suffers Supply Chain Attack
Total IT Outage: 300 Spar convenience stores across the UK have been knocked offline, unable to process card payments, as their IT supplier is attacked. read more
How Good Is Your Resilience Testing?
Backup: Any resilience measures you have in place must be tested on a regular basis, and not just when the 'stuff' has hit the fan. By Colin Tankard read more
Panama Boosts Maritime Cyber Security
Panama, the world's largest merchant shipping state, is working to improve the cyber security & safety of the many maritime vessels that fly its flag. read more
Clearview Faces £17 Million Penalty For Breaching Data Laws
The data of a substantial number of Britons may have been scraped from social media platforms and other online sources without their consent. read more
What Every PHP Developer Needs to Know About Cyber Security
PHP is one of the most common programme languages and it's essential for web developers to have good cyber security skills to protect users. By Colin Rooney read more
A Short Guide To Building Cloud-Based SaaS Applications
Cloud based SaaS apps have many advantages - they are cost-effective, reliable, update automatically and have a high level of security. By Kate Harrison read more
Dealing With Scam Emails
A False Sense Of Security: What to do if you receive a suspicious message that looks like its from your corporate email address. By Eliza Sadler read more
---
Premium Subscription Offer: £5 monthly / £50 annual
In addition to this free Weekly Newsletter with controlled website access, Cyber Security Intelligence now offers a Premium Subscription. Premium Subscribers have Unlimited Website Access including to the Directory of 4,000+ specialist Service Providers plus the Directors Report, an exclusive monthly email with original news and analysis designed to help Business Leaders & Decision-makers stay up to date with the key issues in cyber security: SUBSCRIBE
---
Subscription Information & Commercial Partners Contact Us Here: Inquiries

---