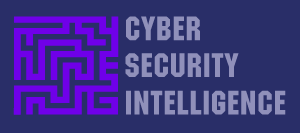 < Follow on Twitter>
Newsletter 2022 March #4
This Newsletter reaches over 6,000 IT and Cyber Security professionals weekly: Contact us here for information on partnership & sponsorship opportunities.
US Moves Cyber Defences To High Alert
Americans should 'lock their digital doors' to prepare for a Russian cyber attack as federal agencies and busineses are urged to remain vigilant. read more
The App At The Frontline Of Information Warfare
Telegram enables Russian citizens to access first-hand information, news & video from war scenes in Ukraine, that run counter to Russian propaganda. read more
Ukraine's 'IT Army' Risks Being Hijacked By Malware
A malware campaign is exploiting people's willingness to support Ukraine against Russian invasion to infect them with malicious Trojans. read more
Georgia Must Bolster Its Resilience To Information Warfare
The invasion of Ukraine has important lessons for the ex- soviet republic of Georgia, which now urgently needs to tackle Russian disinformation. read more
Trends In Application Connectivity & Network Management
Best Practice: There is a pressing need to focus on the risk inherent in applications when dealing with network security. By Avishai Wool read more
Using Social Media To Track The Pandemic
Using historic data to predict future behaviour is very problematic, not least because humans, like the coronavirus, are capable of mutation. read more
How To Improve Cyber Security Visibility & Control
Your cyber security strategy needs the right tools & services in place, integrated with effective employee education & testing. By Leyton Jefferies read more
Convergence & Digitalisation Create Problems For Energy Utilities
The convergence of previously separate sectors around renewable smart grids is eroding control over energy cyber security. By Steven O'Sullivan read more
In Britain 'Cyberflashing' Is Now A Crime
Sending unsolicited sexual images via social media, dating apps, as well as data sharing tools like Bluetooth and Airdrop, will get perpetrators two years in jail. read more
What Goes On In The Dark Web?
Going Dark: The Dark Web is that part of the Internet that can only be accessed by those in the know, using specific software and configurations to get access. read more
Facebook Allows Calls for Violence Against Russians
Extreme: Facebook and Instagram will allow users to call for violence against Vladimir Putin and Russian soldiers over Ukraine's invasion. read more
Employees Blame Their Employer For Data Theft
Stolen Personal Data: A sophisticated cyber attack at a Mercedes dealership has prompted the affected staff to take legal action against their employer. read more

---
Premium Subscription Offer: £5 monthly / £50 annual
In addition to this free Weekly Newsletter with controlled website access, Cyber Security Intelligence now offers a Premium Subscription. Premium Subscribers have Unlimited Website Access including to the Directory of 6,000+ specialist Service Providers plus the Directors Report, an exclusive monthly email with original news and analysis designed to help Business Leaders & Decision-makers stay up to date with the key issues in cyber security: SUBSCRIBE
---
Subscription Information & Commercial Partners Contact Us Here: Inquiries

---