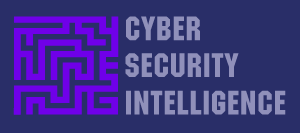 < Follow on Twitter>
Newsletter 2023 April #2
This Newsletter reaches over 6,000 IT and Cyber Security professionals weekly: Contact us here for information on partnership & sponsorship opportunities.
China Mandates Security Reviews For AI Services Like Chat
GPTAI Generated Content: China has published new regulations that require a security review of generative AI services before they can operate. read more
The New Dawn In AI Has A Dark Side
What ChatGPT Means For Cyber Security: Reliance on a machine means we never know if we are being given the correct answers. By Rachael Greaves read more
Law Enforcement Agencies Shut Down Genesis Market
Operation Cookie Monster: One of the largest criminal marketplaces used by online fraudsters has been closed down in an international law enforcement action. read more
President Biden Forbids Spyware From Government Use
US President Joe Biden has approved an Executive Order that bans US government use of the type of commercial spyware used by foreign states. read more
Britain's National Cyber Force Reveals Its Operating Doctrine
Offensive Hacking: The NCF carries out daily cyber operations to protect against national threats. support military operations & prevent serious crime. read more
Phishing Kits: The New Frontier For Hackers
Phishing As A Service: It is no longer the case that a potential cyber criminal needs to have a real technical skillset to launch a phishing attack. read more
Increasing Cyber Attacks On Critical Infrastructure
Cyber attacks can have major real-world consequences and several recent 'near miss' incidents show just how disruptive the impact can be. read more
Maritime Technologies Are Transforming The Shipping Industry
The maritime industry is being transformed by digitalisation, AI, remote connectivity and autonomous ships - with consequences for cyber security. read more
Criminal Records Office Hit By A "Cyber Incident"
Britain's Criminal Records Office has suffered a two-month long cyber security "incident" resulting in a backlog of visa applications awaiting clearance. read more
Immutable Storage Is The One Solution That Will Keep Your Data Safe
Immutable data storage ensures data security and integrity in multi-cloud and hybrid-cloud environments in several ways. By Florian Malecki read more
The Skills Gap Is Increasing Risk & Exposure To Attack
The effects of the skills shortage are apparent, as organisations struggle to recruit sufficient talent & maintain security levels. By Jamal Elmellas read more
How Does IT Impact The Manufacturing Industry? 
IT tools like firewalls, intrusion detection systems & encryption technologies are essential to secure manufacturing operations from cyber threats. read more
It's Convenient To Be Suspicious - The Human Aspect
When 21% of breaches occur because of human error, how do CIOs encourage employees to care about security? By Travis Everett read more
---
Premium Subscription Offer: £5 monthly / £50 annual
In addition to this free Weekly Newsletter with controlled website access, Cyber Security Intelligence now offers a Premium Subscription. Premium Subscribers have Unlimited Website Access including to the Directory of 6,000+ specialist Service Providers plus the Directors Report, an exclusive monthly email with original news and analysis designed to help Business Leaders & Decision-makers stay up to date with the key issues in cyber security: SUBSCRIBE
---
Subscription Information & Commercial Partners Contact Us Here: Inquiries

---